Recommended Hotels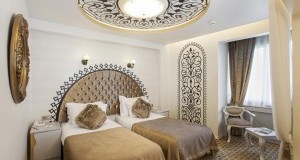 from€ 150
Experience the Ottoman style luxury and world famous Turkish hospitality at the exceptional Ottoman Hotel Park while finding a peaceful respite from one of the liveliest cities in the world in our luxurious, spacious and modern rooms combining past and present in a relaxing atmosphere.
The most…
View Details
from€ 80
Located in the heart of Fethiye, this boutique hotel offers a swimming pool, a sauna, a Turkish bath and free private parking. Most rooms have spacious balconies, some with sea views.
View Details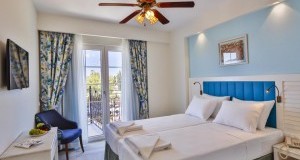 from€ 80
Located in the heart of Kas, Livia Hotel has a garden. The beach is within a walking distance from the property. It also has brightly decorated rooms with white walls and soft-coloured furnitures. View Details
Recommended Tours
from€ 520
Day 1: You will be greeted at the airport and transferred to your Istanbul hotel.
Overnight stay in Istanbul.

Day 2: Today you will enjoy your walking tour of Istanbul. Visiting the highlights of the Old City including; Ayasofya (Hagia Sofia),…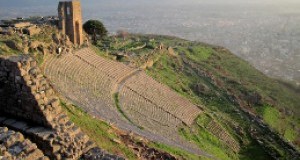 from€ 65
Departure in the morning from Selçuk, Kusadasi. Pergamon was one of the most beautiful cities of the ancient world.
It''s architects and sculptors were among the finest in the Hellenistic world. The modern town is our first destination that we will visit. The Temple of Trajan, Hellenistic…
from€ 60
Pickup from hotels, flexible departure depending on the location of the hotel. There is a beautiful coastal sceneic drive to Myra where we have a short break. Visiting Demre (The Biblical Myra), where St. Nicholas was the bishop, the legend and tradition of Santa Claus…
Recommended ACTIVITIES
from€ 35
After enjoying the gorgeous drive through the mountains to the rafting start point you will have a small break and be equipped with your rafting equipment. Each raft is loaded with either 4-6 or 8-12 people along with your professional instructor.

You start the 12km river…
from€ 30
Sema (Whirling dervishes ceremony), was founded in Konya after the death of famous poet Mevlana Celaleddin-i Rumi (1207 - 1273). Dervish is a term commonly used for those who follow the Sufi path; this ceremony is named so due to the spinning that the dervishes do in remembrance of God.

from€ 30
The name Cappadocia is thought to mean 'Land of the beautiful horses', so it's no wonder that a horse –back ride through the surrounding valleys is a perfect way to experience Cappadocia.
The valleys we cover for our daily rides depend on the weather conditions…