Recommended Hotels
from€ 42
This family-run hotel in Selçuk features a rooftop terrace overlooking the Citadel of Ayasuluk. It has traditionally decorated rooms with international channels, and free Wi-Fi is available.
View Details
from€ 80
Located in the heart of Fethiye, this boutique hotel offers a swimming pool, a sauna, a Turkish bath and free private parking. Most rooms have spacious balconies, some with sea views.
View Details
from€ 85
Run by 4 siblings, this homey hotel is located 275 yards from the Temple of Artemis. It features private grounds and free Wi-Fi.
Tastefully…
View Details
Recommended Tours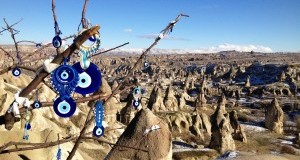 from€ 40
With the days short and access to many of the site limited, we have put together two winter programs for one to visit the highlights of Cappadocia.
The first stop in the winter tour will be Göreme Panorama, a wonderful stop to view the famous fairy chimneys. From…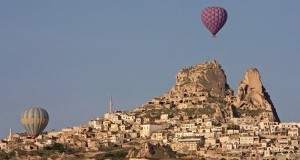 from€ 150
Your Hot Air Balloon ride experience starts before sunrise when your company collects you by mini bus. You will then be taken for a light breakfast before going to the take-off site. Watch your balloon inflate as the sun rises and then hop in your basket for a magical (minimum) 1 hour flight over Cappadocia.…
from€ 110
Most people have heard of the fairy chimneys and the open air museums, but this tour allows one to visit the lesser known attractions that Cappadocia has to offer. Your first stop on this Cappadocia Private Tour will be Love Valley panorama where you will be informed of the…
Recommended ACTIVITIES
from€ 40
Experience the Turkish culture and traditional dances. There will be live music performed by traditional custom band. Enjoy the folk dances from different parts of Turkey, a Belly Dancer, Traditional Turkish Wedding Ceremony, Fire Dance and Whirling Dervish Interpretation. During the night…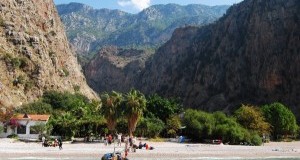 from€ 25
A great way to see Turkey while cruising through the crystal blue waters of the Mediterranean Sea. You will have time to relax, sunbathe, swim and explore the wonderful islands and landmarks starting from Oludeniz Beach. At Oludeniz, Europe\'s most stunning beach, you will…
from€ 30
Sema (Whirling dervishes ceremony), was founded in Konya after the death of famous poet Mevlana Celaleddin-i Rumi (1207 - 1273). Dervish is a term commonly used for those who follow the Sufi path; this ceremony is named so due to the spinning that the dervishes do in remembrance of God.