Recommended Hotels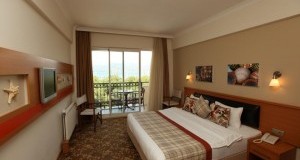 from€ 65
View Details
from€ 50
This family-run hotel has a traditional, tranquil atmosphere in the historic residential area of Kusadasi, a 5 minute walk from the vibrant central of town. Rooms have satellite TV and traditional Turkish rugs. View Details
from€ 85
Run by 4 siblings, this homey hotel is located 275 yards from the Temple of Artemis. It features private grounds and free Wi-Fi.
Tastefully…
View Details
Recommended Tours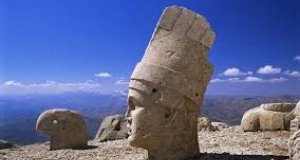 from€ 269
Step back in time in South East Turkey

Day 1: Your tour starts with an early morning departure from your hotel in Cappadocia. You will pass through the city of Kayseri before visiting the 13th century caravanserai 'Karatayhan' which was a main…
from€ 30
We will pick you up from your hotel or the bus station and then your day tour begins with a visit to the red springs in the nearby village of Karahayit. We then enter Hierapolis from the North Gate, visiting the Necropolis, Bath and Basilica, Frontinius Gate, Frontinius Street, Latrina, Northern Byzantine…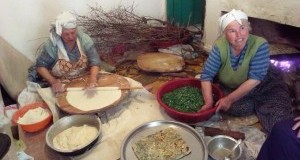 from€ 45
Enjoy your local Cappadocia Cooking Class while learning how to make traditional Turkish food with a local cook in Göreme. You will be shown how to make a selection of local Turkish dishes with a few secret tips and then enjoy your meal together.

We…
Recommended ACTIVITIES
from€ 40
Experience the Turkish culture and traditional dances. There will be live music performed by traditional custom band. Enjoy the folk dances from different parts of Turkey, a Belly Dancer, Traditional Turkish Wedding Ceremony, Fire Dance and Whirling Dervish Interpretation. During the night…
from€ 70
This four hours of fun starts with a pick up from your hotel, you will be transferred to the restaurant and seated for the show. You will enjoy a full course set menu including drinks while you enjoy the performaces. Traditional live music, folk dancing from various parts of Anatolia and a…
from€ 30
Sema (Whirling dervishes ceremony), was founded in Konya after the death of famous poet Mevlana Celaleddin-i Rumi (1207 - 1273). Dervish is a term commonly used for those who follow the Sufi path; this ceremony is named so due to the spinning that the dervishes do in remembrance of God.