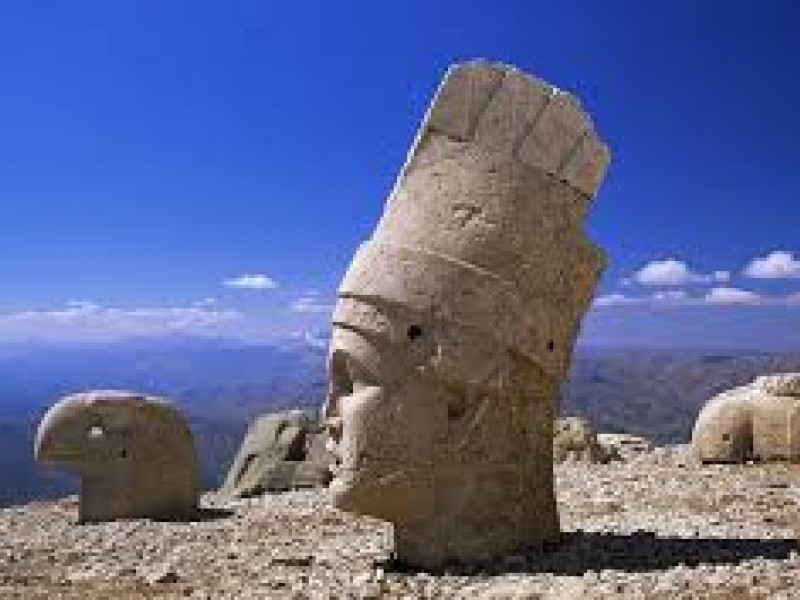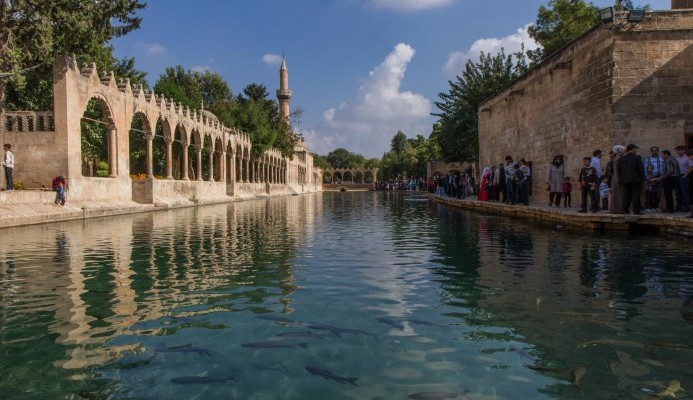 Step back in time in South East Turkey

Day 1: Your tour starts with an early morning departure from your hotel in Cappadocia. You will pass through the city of Kayseri before visiting the 13th century caravanserai 'Karatayhan' which was a main stopping point on the ancient Silk Road. The tour then continues through the Taurus Mountains stopping for tea and then for lunch. After lunch you travel onto Kahramanmaraş where you wıll stop to taste Turkeys best ice-cream, so thick you need to eat it with a knife and fork. You will overnight in a hotel close to Mt Nemrut.

Day 2: Wake early morning and take the bus to the base of Mt Nemrut, you will climb for about half an hour to reach the peak in time for sunrise. After sunrise you have the opportunity to walk amongst the giant statues of the Gods before descending down the mountain. You the return your hotel for breakfast stopping along the way at Arsemia, the ancient Commagene capital, here you will visit the Septimus Severage Bridge and the Karakus Tumulus where the Royal family are buried. The tour then departs for Şanlıurfa stopping at Atatürk Dam, the largest in the Middle East. Once in Şanlıurfa you will check into your hotel and have lunch. After lunch you will visit Abrahams Cave and the Fish Lake, a Holy Place for Muslims. A walk around the oriental bazaar also gives you a true feel of South Eastern Turkey. In the afternoon the tour travels to Harran, a small village near the Syrian border which is famous for its 'beehive houses' made from mud brick, also the place where Abraham spent his last years according to the book of Genesis. You will enjoy dinner at your hotel in Şanlıurfa. (B)

Day 3: The final day of your tour is a long drive back to Cappadocia. You will stop along the way at Gaziantep, here we visit the Zuegma Museum famous for its wide collection of beautiful mosaics. The tour stops for lunch and tea before returning you to your hotel in Cappadocia. (B)

Departures: Every Sunday from April through to October.



Tour Inclusions

Breakfast
Transport
Professional Guide
Entrance fees
Accommodation
Hotel pick-up/Drop-off
Tour Exclusions

Lunch
Dinner
Drinks
Tips and Gratuities