Whirling Dervish Ceremony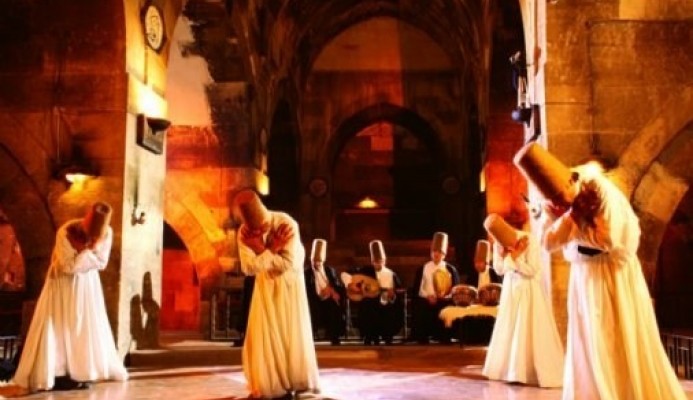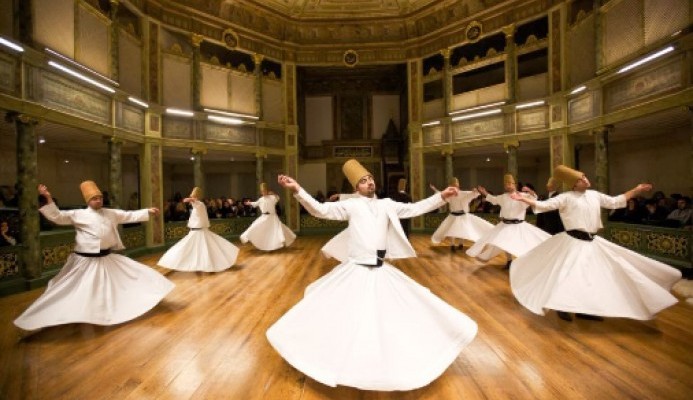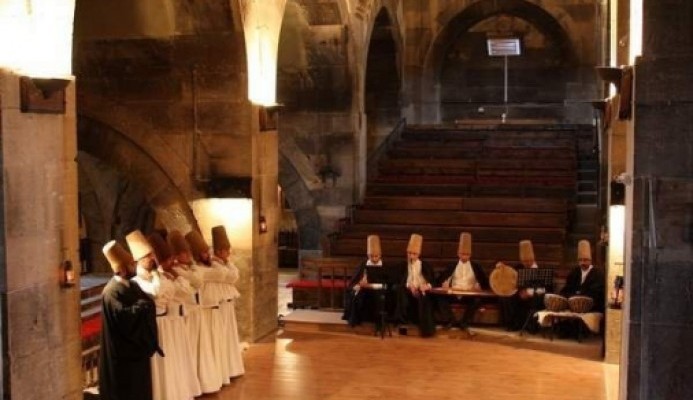 Sema (Whirling dervishes ceremony), was founded in Konya after the death of famous poet Mevlana Celaleddin-i Rumi (1207 - 1273). Dervish is a term commonly used for those who follow the Sufi path; this ceremony is named so due to the spinning that the dervishes do in remembrance of God.
The Sema is performed each day at 9pm in Saruhan Caravanserai, a well preserved 13th century caravanserai outside of Avanos.