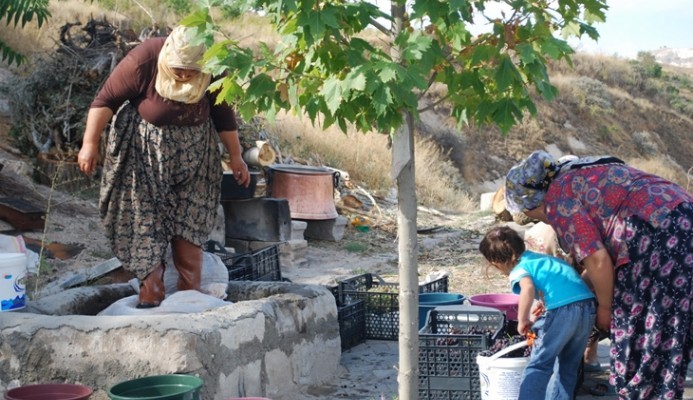 Until the tourism boom in Cappadocia, Göreme was a small self-sufficient village. As you walk around the town and surrounding valleys you can clearly see that this tradition is still alive and well. People milking cows, growing their own fruit and vegetables, making the year's supply of tomato paste and collecting the fruit off the grape vine along with its leaves for numerous purposes.

BOTW Travel would like to invite you into the home of our families to experience life as they know it. Each day of each month brings new work to our families to prepare them for the next 12 months.
Depending on the time of year you will be travelling to Cappadocia, there are many programs that you can enjoy like a local.

Some examples of a daily program include:
• Rising early to milk the cow and bringing in the milk. Pasteurising the milk and using it at different stages to make butter and cream. You will also have the opportunity to learn how they make the local village cheese.
• Venturing out into a local vineyard to collect the grapes. Once collected and back at home you can learn how to make 'Pekmez' a grape molasses essential in every local kitchen. You will squish the grapes to collect the juice and then boil it down in a huge pan until you have the end result.
Lunch and tea will be provided in all village tours.


Tour Inclusions

Lunch
Drinks
Hotel pick-up/Drop-off
Tour Exclusions

Tips and Gratuities